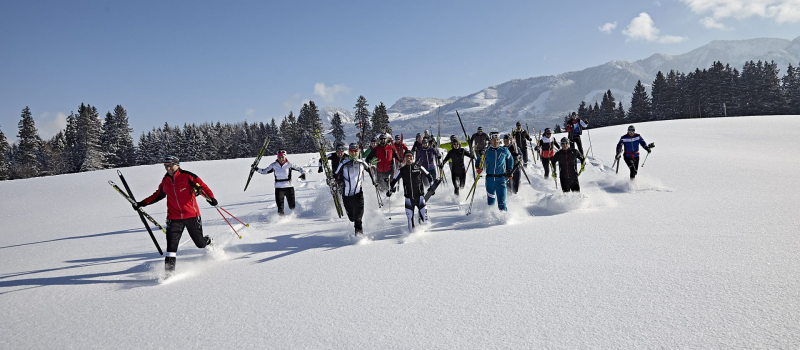 Challenge Kaiserwinkl-Walchsee A|N Winter Camp 2020
January 16th – January 19th 
From 16 till 19 January 2020 we love to welcome you to the Challenge Kaiserwinkl-Walchsee A|N Winter Camp powered by Tri2b.com! For endurance athletes, and especially for triathletes, we designed an exciting training program. No matter if you are a beginner or already in good shape, you'll have fun, but you'll also being challenged. Get inspired with the team. Yes, you're going to leave your comfort zone. And yes, you'll be back with a smile and you will even be stronger. This sums up the fascination of the Winter Camps, so is described by the coaches: former professional Biathlete Dr. Florian Paternoster, Triathlete Mathias Flunger and Skimarathon specialist Thomas Freimuth from AusdauerNetzwerk, München. The sport scientists know the impressive area Kaiserwinkl from Challenge Kaiserwinkl-Walchsee, which hosts thousands of triathletes for an unique event every year in summer. We're so happy to meet you soon in winter time.
Winter training for triathletes
Cross-county-skiing skate for beginners & advanced skiers
Individual and professional training with the pros
Fatbike ride in cooperation with SportundNatur
Swimmingpool available
Hut-tour, strength endurance on the mountain
Kaiserwinkl, Tyrol between Kaisergebirge and Walchsee
Technical- und videoanalyse duing cross-county skiing
Morning and afternoon training
In the evening: lectures of the sports scientists and cozy get-together
Physio
Gift: Each participant receives a team headband from Löffler
4* Hotel Wildauerhof with wellness area directly at the Sonnenloipe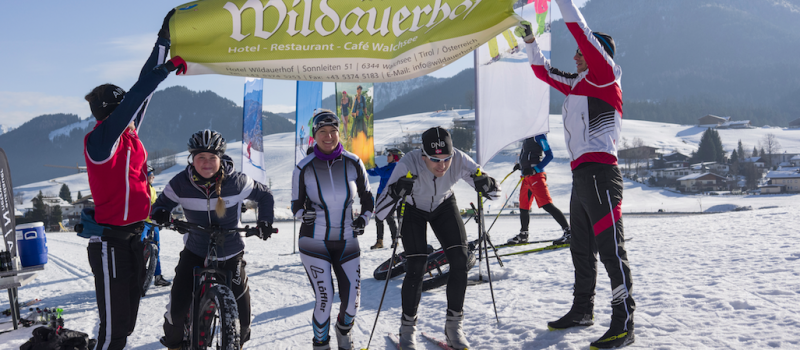 Swim and Cross-Country Skiing Camp 2020
January 26th – February 2nd 
Get ready for the new season and be part of the Swim and Cross-Country Skiing Camp with Triathlon Coach Lubos Bilek! During the eight-day training camp, you can fine-tune your swimming technique with the aid of a technical analysis (also by camera), and improve your cross-country skiing skills and endurance out on the beautiful trails around lake Walchsee and the tame Emperor's massif. In the evening, all participants can expect a rich buffet and the opportunity to relax in the wellness area, topped off with interesting insights into the training theory or the subject 'How to combine Work with Triathlon-Training' from Lubos Bilek.
What you can expect: Perfect training conditions with All Inclusive Services in the 4-star Sportressort 'Das Walchsee' a 24 meter swimming pool (1/2 indoor,1/2 outdoor), wellness-area, gym and training guidance.
Breakfast 8 am
Swim Training 10-11 am
Lunch 12 am
Cross-Country Skiing 2-4 pm
Dinner 6 pm
Team-Meeting
Presentation on Training Theory, Training Tips "How to effectively combine Work and Triathlon-Training"
This training camp costs 780 euros for a classic double room or 840 euros for a superior double room (prices are calculated per person and travel expenses are excluded).